MSF Faculty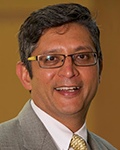 Dr. Dahiya has been on the faculty of the McDonough School of Business since 1999. He has published in Journal of Finance, Journal of Financial Economics, Journal of Corporate Finance and Financial Markets, Institutions & Instruments. His work has been presented at a number of professional meetings. Dr. Dahiya received his Ph.D. in Finance from New York University. He is also a Faculty Associate of the Capital Markets Research Center.
Professor Dahiya spent two years working in the Corporate Finance and Strategy practice of McKinsey & Company, a leading strategy consulting firm. He worked with CEOs and CFOs of Fortune 500 firms in Healthcare, Financial Services and Chemical industries focusing on Valuation, Mergers & Acquisitions, Capital Markets and Risk Management issues. He has also consulted for leading law firms on corporate finance issues.
To learn more, please click here.