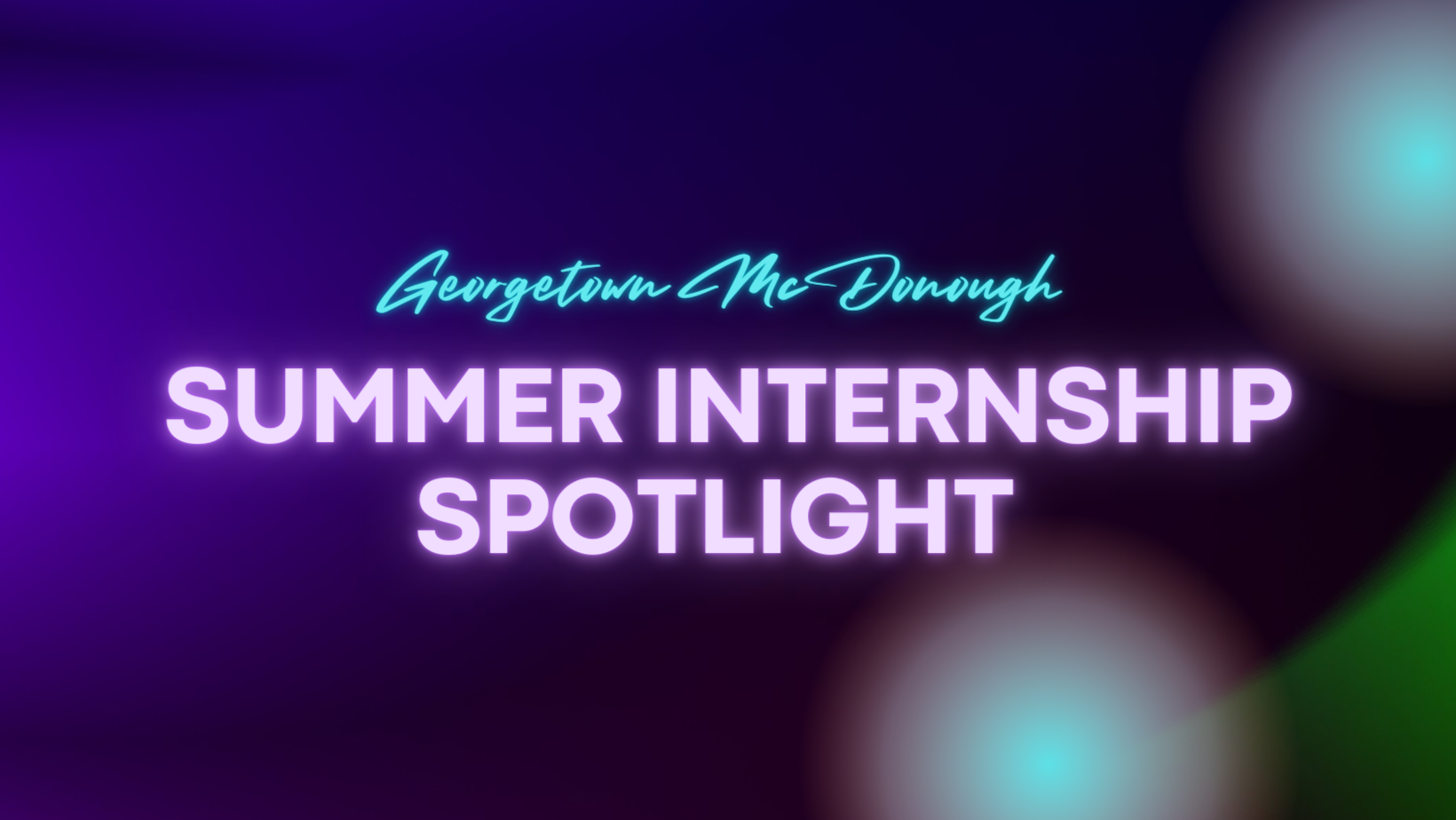 Each year, our students spend their summers in Washington, D.C., across the nation, and around the world working in corporate, nonprofit, and government organizations. Meet a few of our graduate and undergraduate students in our 2021 Summer Internship Spotlight series.
Bailey Perez, (MSF'22)
PIMCO, Product Strategy Analyst
Tell us about your summer.
This summer I had the opportunity to work in PIMCO's Product Strategy Group (PSG). Specifically, I worked on an ESG (environmental, social, governance) focused project for the Municipals team and a competitor analysis for the Asset Allocation team within the PSG. The PSG focuses on designing PIMCO's products and works to support the portfolio managers, account managers, and business management.
How did your internship relate to your professional or personal interests?
After finishing my degree in Product Design at Stanford University, I was equipped with an engineering skillset, geared towards innovation, design, and creative aspects of product creation. I have an entrepreneurial mindset, and knew that if I wanted to expand my knowledge in the business field, I needed to acquire a skillset and aptitude in finance. I chose to pursue the MSF program to bridge that gap between product, innovation, and finance. Finance is a very complex and technical field, so I aspire to create products which make financial vehicles intuitive for investors. My internship in PIMCO's Product Strategy Group helped me to fulfill this goal by allowing me to tap into my passions in both finance and product design.
How did you find the internship?
I found this internship on Handshake then applied through PIMCO's career page.
What's the most interesting or impactful thing you did or worked on?
My main project for the summer was focused around ESG investing in the municipal bond market. Municipal bonds are new to the sustainable universe, so I was tasked with formulating a framework around the positive financial and social impacts of sustainable investing. It was a particularly interesting space to work in because sustainable investing is the fastest growing sector in finance. My findings are now being used by PIMCO's Municipal team as they look to explore the space.
Was your internship adjusted because of COVID-19? 
Yes, my internship was completely remote. While I wish I could have worked in the office, I was able to navigate this environment by frequently communicating with my desk throughout the day and by being very diligent about networking. It was imperative to network across all different teams at PIMCO because it helped me define which desks and areas of active investment management interest me the most. 
What did a typical day look like?
A typical day for me would begin with a few Product Strategy Group meetings, which ranged from discussing the current status of our projects to new product ideas that the group was considering launching. When I wasn't in meetings, I would split my time between my two summer projects and any other ad hoc work that popped up throughout the day.
Any advice for other students?
Take advantage of Georgetown's alumni network – especially the alumni at companies you are interested in! More times than not, they will be happy to share about their role and help you talk through your career interests. Once those relationships are formed, make sure to maintain them. Send updates on your MSF, where you are in your career, and any position openings that you are interested in.