MSF Faculty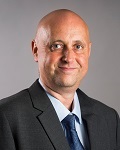 Gilles Hilary is the Houston Professor of Accounting and Control. He is the current Accounting and Business Law Area Coordinator at the McDonough School of Business. Before joining Georgetown University, he worked in Asia, in Europe and in the USA. He has taught in different capacities at INSEAD, Northwestern University, the University of Chicago, HKUST, Tsinghua University and several other institutions. He is a founding member of Cercle-K2, a think-tank on risk management. He is a Research Fellow at the French Military Police Academy (CREOGN). His research has been profiled in publications such as the Financial Times, Le Monde, Handelsblatt, Bloomberg Businessweek, Yomiuri Shimbun / Japan News , Forbes India, The Hindu, the South China Morning Post, among others. He has been published in leading academic journals such as The Journal of Finance or Management Science, among many others. He holds a PhD from the University of Chicago and a French professional accounting degree (DESCF).
His LinkedIn page can be found at: https://www.linkedin.com/in/gilles-hilary-a4b97599/
To learn more, please click here.