MSF Faculty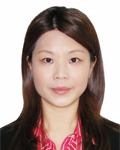 Professor Tang received her Ph.D degree from University of Michigan as a National Deloitte Fellowship recipient in 2005 and joined Georgetown University since then.
Professor Tang's research expertise includes predicting future earnings using current financial and non-financial information, earnings quality and fair value accounting. Professor Tang's current research is interested in 1) how non-economic factors, such as wining and dining, social trust, plays an important role in business decisions; 2) how innovations in technology via social media has changed business forecasting, investments, the competitive landscape in lending markets, and corporate finance; 3) implications of regulatory framework and changes in regulations in financial reporting, the Fintech space, and the crypto space; 4) the Chinese capital markets; 5) alternative data for ESG. Professor Tang has published articles in all top journals in the accounting field, including Journal of Accounting and Economics, Journal of Accounting Research, the Accounting Review, and Review of Accounting Studies.
Professor Tang is also the awardee of the Eisenhower Foundation's International Leadership in 2019. She serves as a senior advisor for Eaglestone Tax and Wealth Advisors.
To learn more, please click here.